Symetra Work From Home Program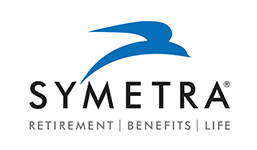 ---
Frequently Asked Questions
What types of equipment can I find on the store?
You can find ergonomic desks, chairs, keyboards, monitors, and more.
Can my Symetra Store Credit be used for all product on the store?
No. Most, but not all, products are eligible for Symetra Store Credit. Eligible items are clearly notated on the product listing.
How do I purchase WFH equipment?
Employees eligible for the Home Office or Telecommuter programs will be provided a discount code to enter at time of checkout. Please use your personal credit card during checkout to pay for any items ineligible for Symetra Store Credit, optional White Glove service, or any amounts in excess of your Symetra Store Credit.
Do I need my manager's approval to purchase WFH equipment from the store?
No, but you will need the discount code supplied by Workplace Services. This discount will be applied against your purchase at checkout.
Do I have to pay for shipping costs?
No. Free shipping directly to your home is included in the purchase price. Product will arrive in boxes unassembled. Optional White-Glove delivery is available at a cost.
How much does White Glove delivery cost and what does it include?
Special White-Glove Service is available for employees residing within 50 miles of Symetra offices in Bellevue, WA, Waltham, MA, Enfield, CT, Farmington, CT, West Des Moines, IA, and Ashland, WI. Products delivered using White-Glove Service will be fully assembled and delivered to your doorstep. The cost for White-Glove Service is $175.
Will I receive assembly instructions with unassembled packages?
In addition to the assembly instruction in the packages, the vendor will be posting videos to help you through the process in the coming weeks.
How will my order be shipped?
Smaller items will be shipped via FedEx to your home. For items larger than 48" or orders that contain multiple items, they will be shipped on a pallet that will be delivered to your home. Delivery drivers will not carry the pallet up stairs or into your home so please plan accordingly.
Will my packages come all together?
No, your order may arrive in separate packages on different days.
If you reject or delay your shipment, any fees incurred will be charged to your manager's department